Bored with Bagels?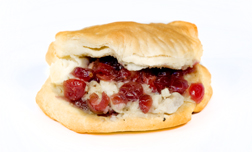 Take a break from boring bagels! Dee's stuffed biscuits are perfect for business meetings- breakfast or lunch. Take a look at all of our mouth-watering flavor combinations and discover your favorites!
Brand New Flavor!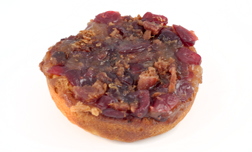 Get creative with the delightful Open Face Biscuit with your own creation of flavors! A biscuit made with ingredients of your choice layered on top to give you a better taste of a stuffed biscuit. For those who want less biscuit, the opened face biscuit is for you.
Order Online!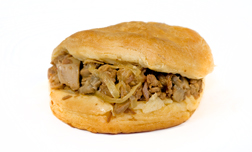 Online ordering is now available! Dee's Stuffed Biscuits can be shipped anywhere across the U.S. for you to enjoy. Try one flavor or try them all. We're sure you'll find at least one favorite!
Welcome!
Check Out What's on Dee's Menu...
Dee's Stuffed Biscuits combine a unique blend of ingredients inside a light, flaky homemade biscuit prepared for you to enjoy as a meal anytime... day or night. Dee's Stuffed Biscuits started as a small, local business with three flavors of delicious biscuits and now includes over 20 mouth-watering combinations. We are sure you will find a combination to your liking. Find out just how tasty a biscuit can be!